Websiteroof SEO Service
What is SEO? It stands for search engine optimization, and it is the process that helps increase your web page's search ranking to be more visible online, obtain high-ranking placements in search result page (SERP) and to gain more traffic.
Do you need SEO services? The short answer is yes, because these services will help send the right signal to search engines, and push your website to the top spots in the list of results.
Do you know that 71% of traffic comes from first page results? First five results account for 68% of clicks!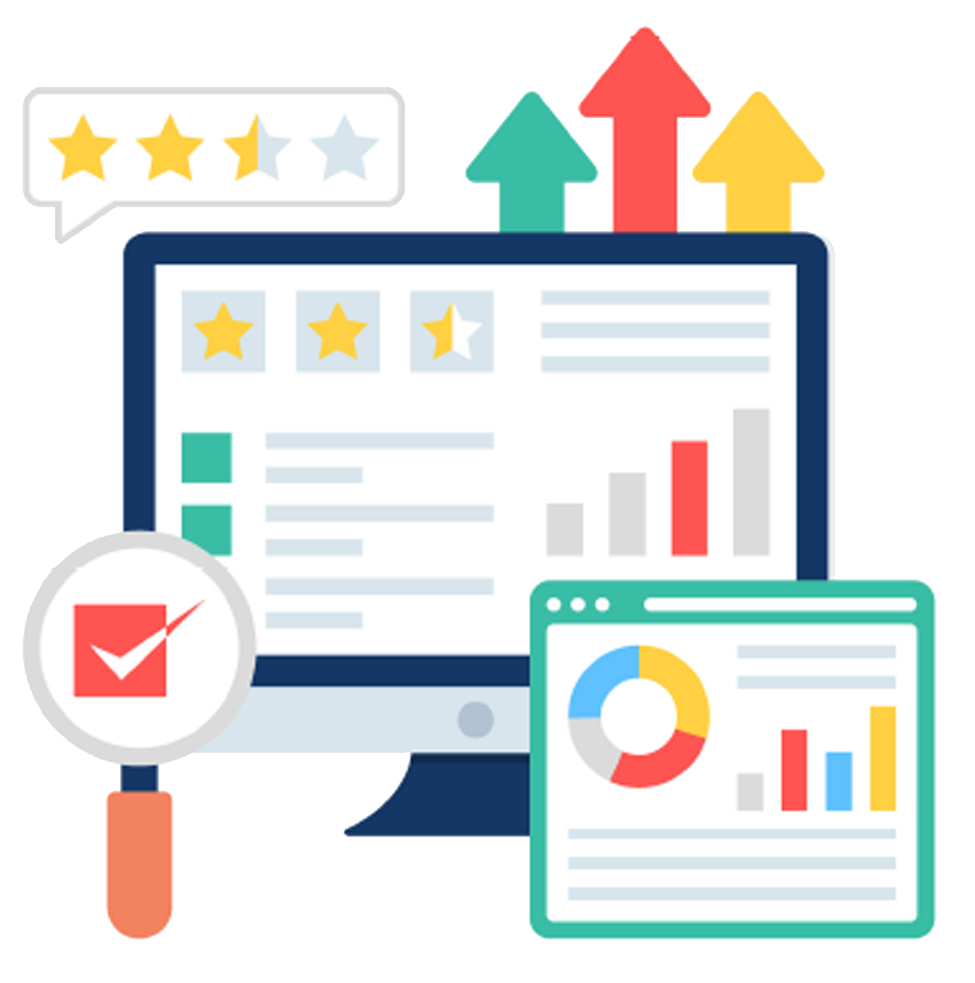 What is our SEO services?
Keyword research
Are you using the right keywords in your site? Let us do this work for you.
Technical Analysis
Our team analyzes your site's structure, to improve the way search engines see it.
E-commerce SEO
We help you use the right keywords to your products, to gain more customers.
Competitors analysis
Get to know your competitors more, so you can do better.
Content analysis
We study and analyze your content to give you recommendations to improve it.
Mobile SEO
We work on mobile SEO for you so you can compete to reach the first results.
Key Position
Where are you standing in specific keywords and why? Will get you answers!
SEO copy-writing
We help you optimize and improve the content in your site, to compete better.
Local SEO
Do you have a local business and want to get more customers online? Let us do it