See how we stack up against our competitors
Here is a comparison of our service packages with other Canadian hosting providers hoping it will help you in deciding and choosing us as your hosting provider: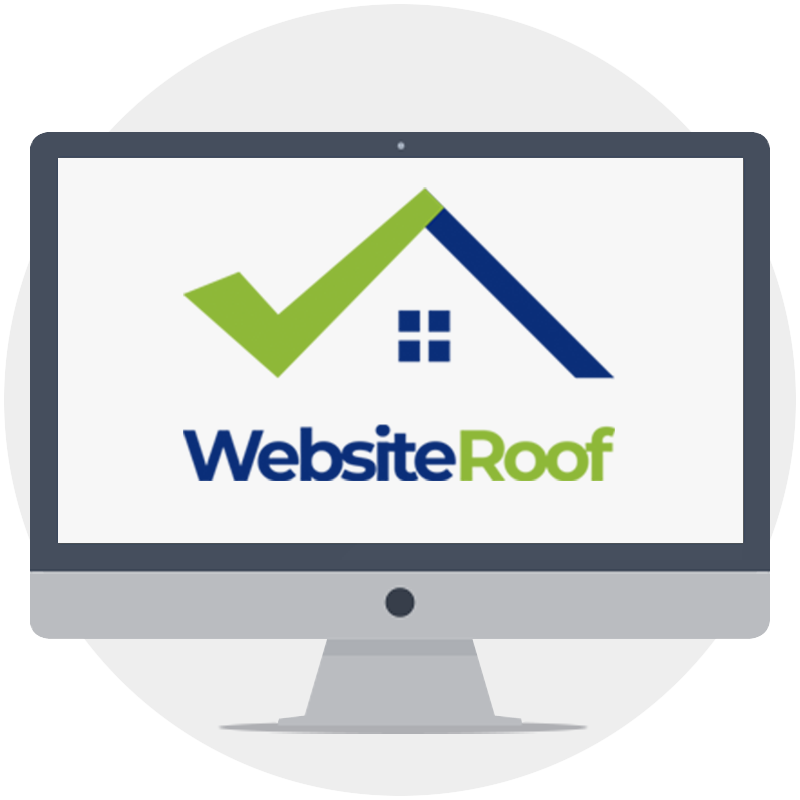 Why Websiteroof?
With so many web hosts to choose from it can be hard to know who to trust. Websiteroof is a new born Canadian web hosting company that has built a solid reputation in reliability, technical expertise, security and award-winning customer support. We strive to create an easy to use and reliable experience for our clients. The success of Websiteroof is driven by it's customer satisfaction and by it's effort to do everything possible to achieve your strong online presence.
Real Support
A dedicated team that makes us stand out in the crowd. We understand that support is the most important aspect of a hosting company and that is why we are above the competition when it comes to real support. We're available to our customers 24/7, and when you do get connected to one of our agents, you'll be talking to a real expert who can help you right away. Our goal is to provide affordable hosting with real support who can help to take your business to the next level.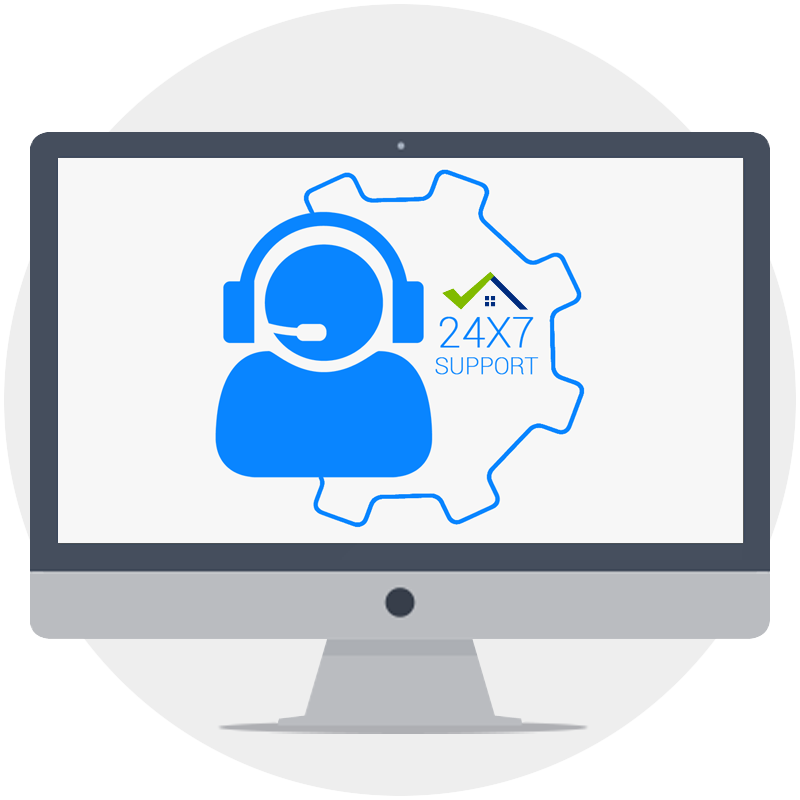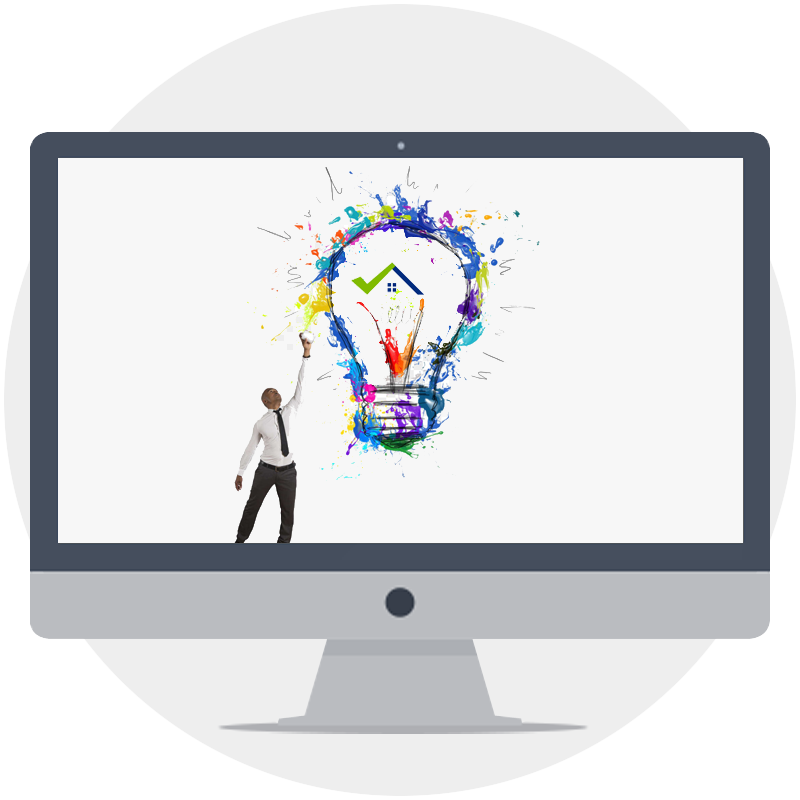 Innovation & Creativity
We are always improving our hosting services in every possible way, and to this day we are investing in new technology hardware/Software. We try our best to offer the best online presence experience to our customers, and that's what we're doing. We are the best Canadian hosting Company when it comes to prices with no hidden fees as well as being clear and having nothing to hide on all our services.
99.9% Uptime Guarantee
Websiteroof has focused on creating the ideal hosting experience, with the goal of maintaining the most reliable service. Based on our historical data, we are proud to guarantee that our uptime will never drop below 99.9%.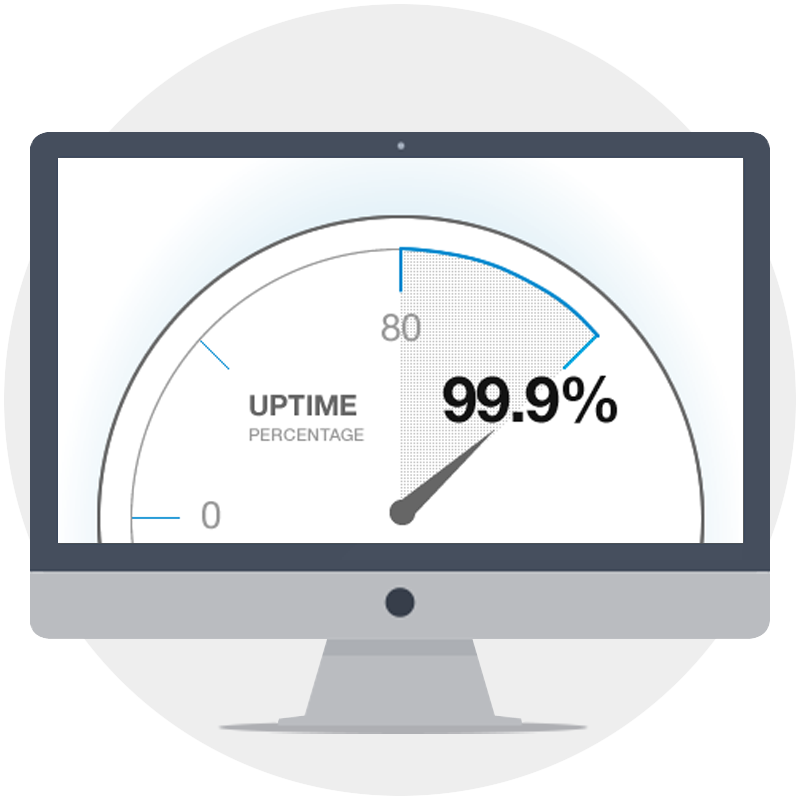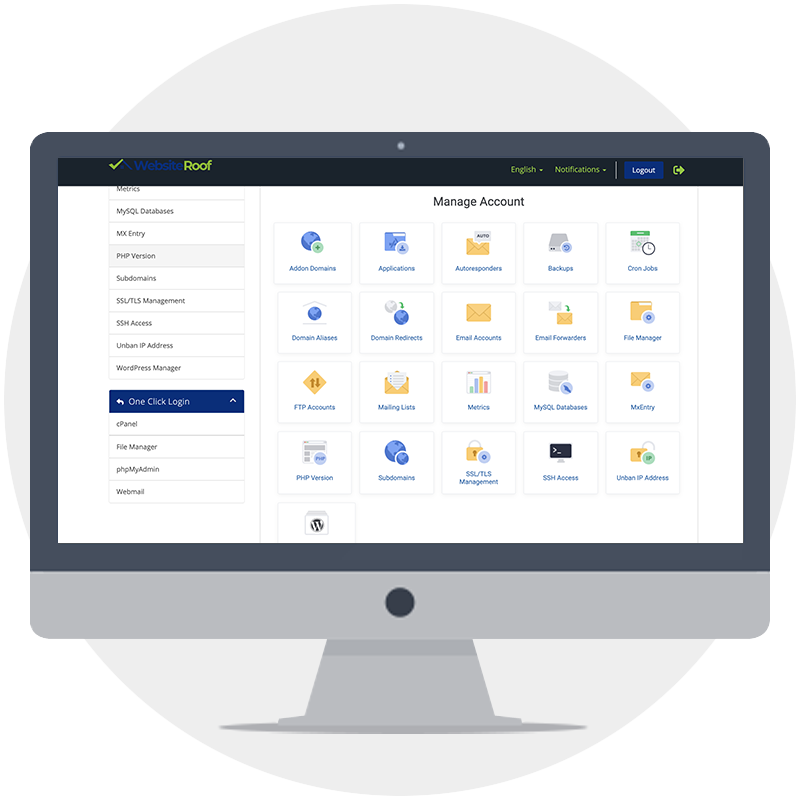 cPanel Made Easy
We try our best to simplify everything when it comes to online services we provide. We offer WHM and cPanel control panels that will allow you to manage your hosting account with full control. It is a matter of clicks, and you're on your way to an outstanding online business presence. We also include a one-click installer besides preinstalled packages depending on what you want to do, you can install scripts such as WordPress, Joomla, Moodle and over 360 others with no technical skills required. Our order process is simplified and accounts are activated within minutes. You can also choose between standard cPanel and our easy cPanel that allows you to perform faster.
Money Back Guarantee
We offer a full 30 day money back guarantee so you can try the functionality of our web hosting services and packages for 30 days. If you're unsatisfied with our service for whatever reason within the first 30 days of initial payment, we'll refund your money no questions asked. We hope this will give you the confidence in deciding to choose us as your hosting provider!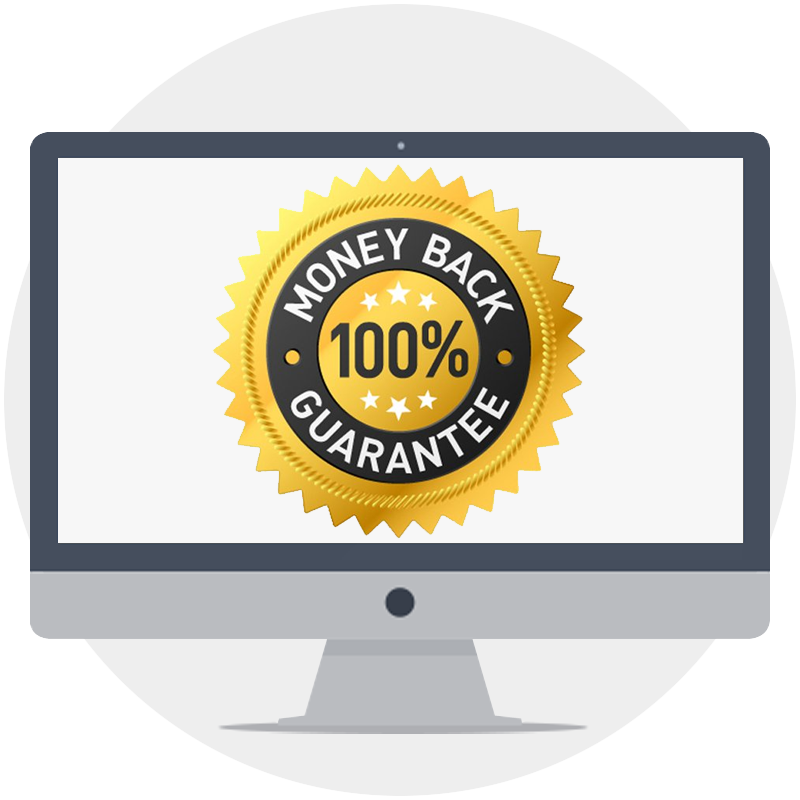 Green Hosting
Websites are powered by powerful servers that are always on in large data centers. Servers require considerable amounts of electricity to operate and need constant cooling to prevent overheating. In most places, this electricity is produced by burning coal or other fossil fuels, which creates emissions that accelerate climate change. Websiteroof makes a conscious effort to provide energy-efficient services to our web hosting clients. we established Websiteroof on green basis as a Green Hosting Provider.
Totally Free SEO Tools
Our totally free SEO Tools & SEO Analysis helps you to identify your SEO mistakes and better optimize your website content. Run unlimited analysis on our most powerful servers. Stored reports make it easy to view progress and past work. With our in-depth website analysis learn how to fix your SEO issues with clear definitions for each SEO metrics. Side-by-side SEO comparisons with your competitors. See how your SEO can improve against the competition for free .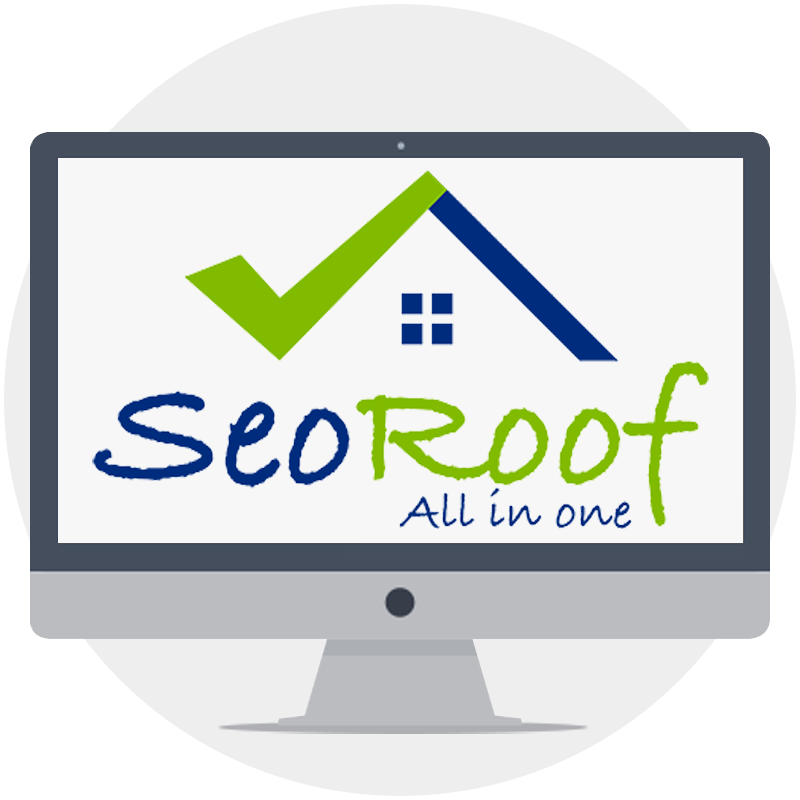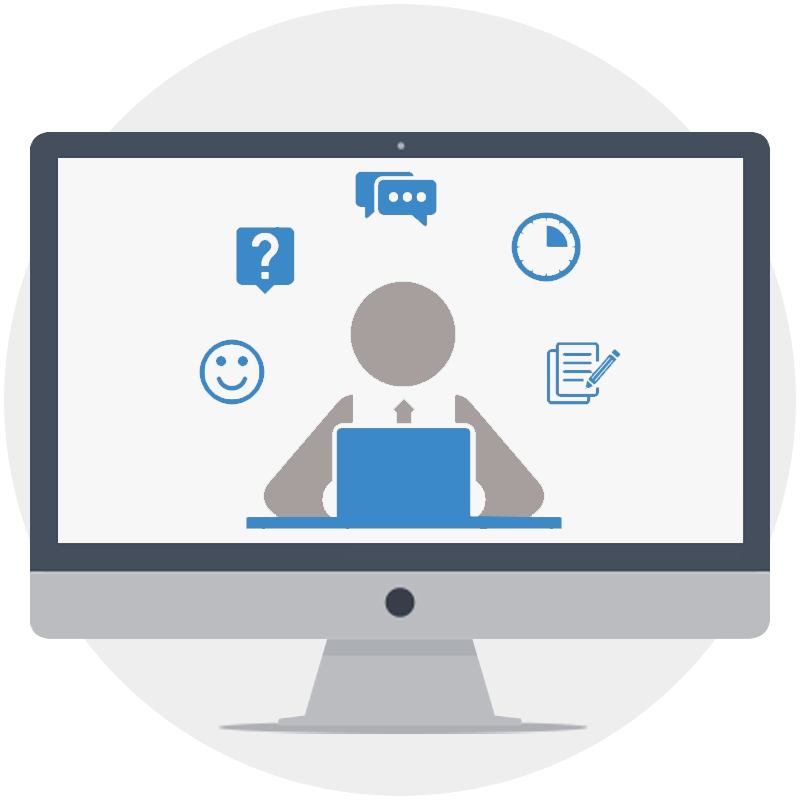 Updated Knowledgebase
Our regularly updated knowledgebase includes Articles that are based on Latest cPanel, WHM, DirectAdmin, InterWorx, Softaculous and much more. Currently we've 400+ Articles (168 Articles on cPanel, 18 Articles on WHM, 38 Articles on DirectAdmin. Some other articles and 62 Articles on InterWorx that is guaranteed to reinforce your do it yourself skills.
social marketing
With our social marketing service (SocialRoof), you can visually plan and schedule your social media campaigns and measure on the performance of your content. You can also Monitor engagement across all your social channels from one place within few clicks. Save time and optimize profile management on social networks through automation on social networks.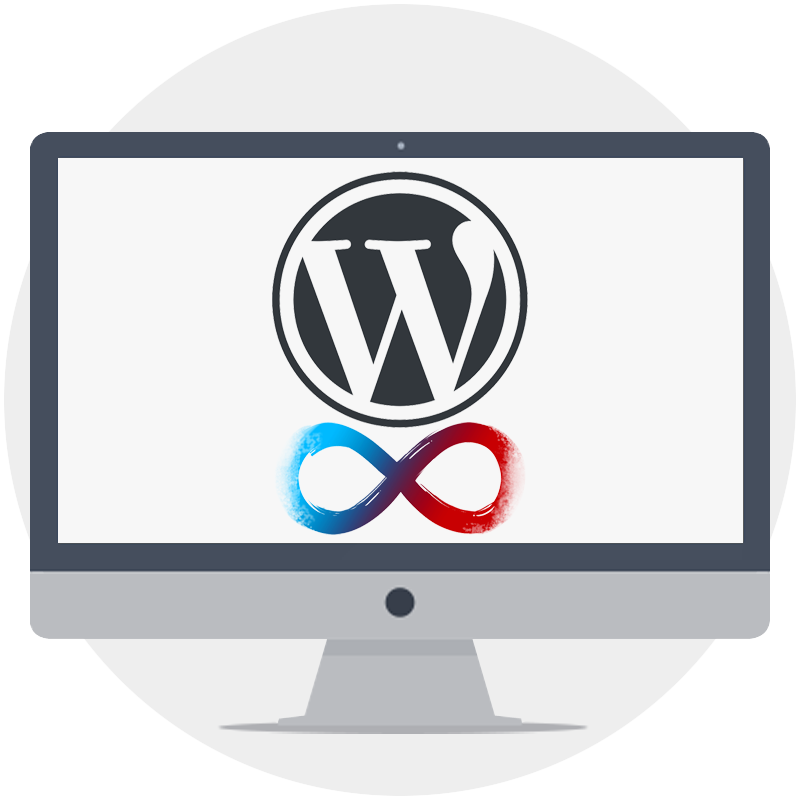 WordPress No limit
Install and manage WordPress instances in detail without the bother of ever leaving cPanel. With our WordPress Manager You can not only keep track of assorted installation details but essentially browse through and handle plugins to be activated. Automatically upgrade WordPress installations, plugins, and themes. Create staging WordPress instances for testing purposes to be pushed live at any moment. You can also have WordPress pre-installed depending on WP hosting package you select.
App Hosting Optimized
Get the best hosting services for your mobile app. We offer great benefits, best protection, and the lowest prices. With Our AppRoof - mobile app hosting service, you can be assured you will get the highest level of security, free SSL, Daily backups, and the support that you need.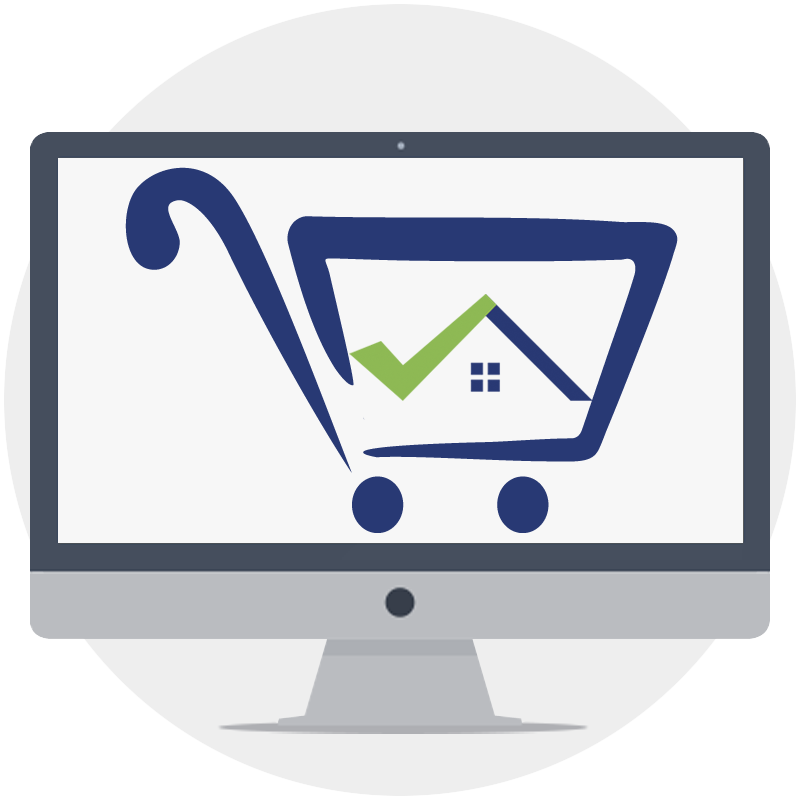 eCommerce next level
We adopted the OpenCart solution as our main eCommerce platform for eCommerce hosting. Whether you are planning on one store or multi stores, our OpenCart packages are optimized for the best eCommerce experience that include everything you need to start a functional online store. You can install in one click or have it pre-installed in a package that is optimized for online stores and includes multiple themes and the necessary plug ins/modules required to set you up.
a to z made for you
A To Z design service is dedicated to quality service with the speed, reliability and value you deserve. Whether you need a responsive dynamic, database-driven web site, a robust e-commerce platform, or a simple online brochure, we have the creative talent and technical expertise to accommodate your web development needs. We own and operate all of our own web servers and proudly host all of our websites in an extremely reliable data center replete with the mission critical infrastructure you need to stay up and running.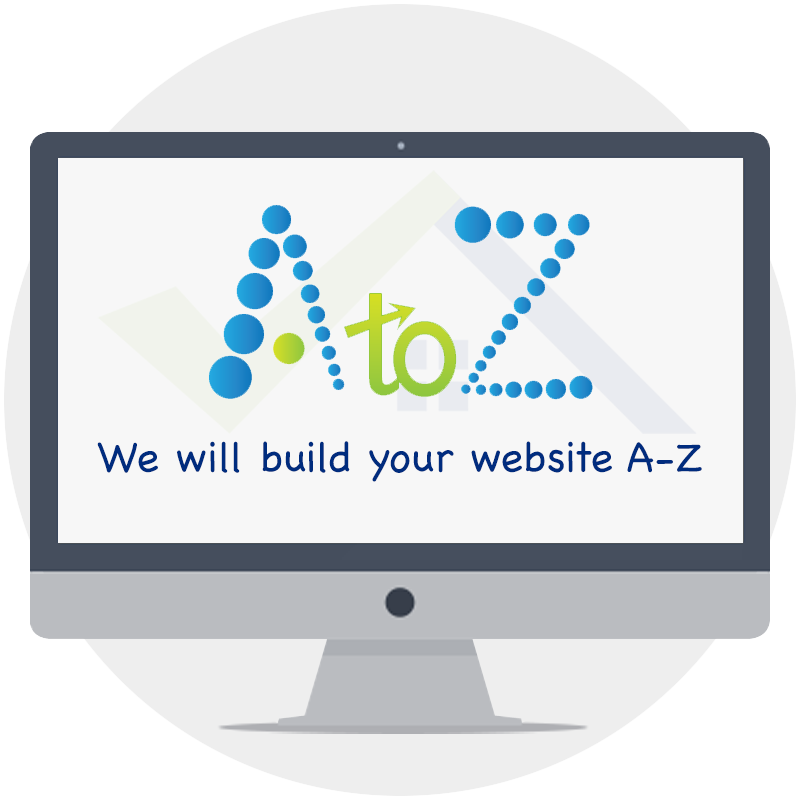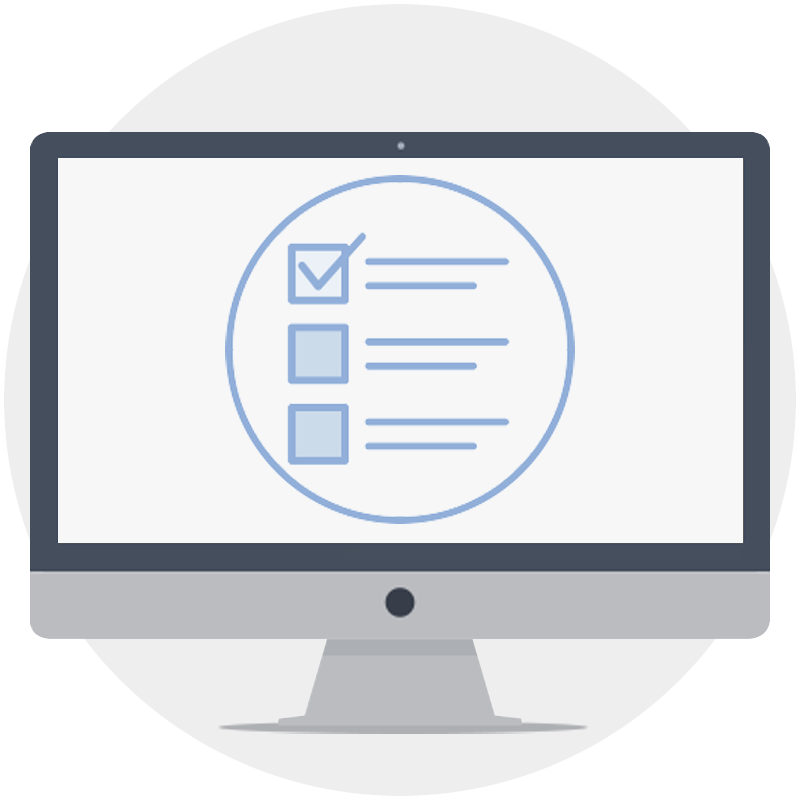 a load of features
All of our hosting plans share a load of features that you rarely seen offered by other web hosting providers. Those features include free domain registration, unlimited databases, one-click installer, easy to use cPanel, free setup, free SSL, free transfers, one-click login, local backup, unlimited bandwidth, password manager, and much more. Project manager is provided as well for our A-Z Clients
security in mind
Because your hard work deserves total protection, we started websiteroof with security in mind, so all of our hosting plans include Security Packages starting from offering free encrypted SSL Certificate and ending with Ddos attacks protection, Antivirus daily scanner, firewall, and local backup.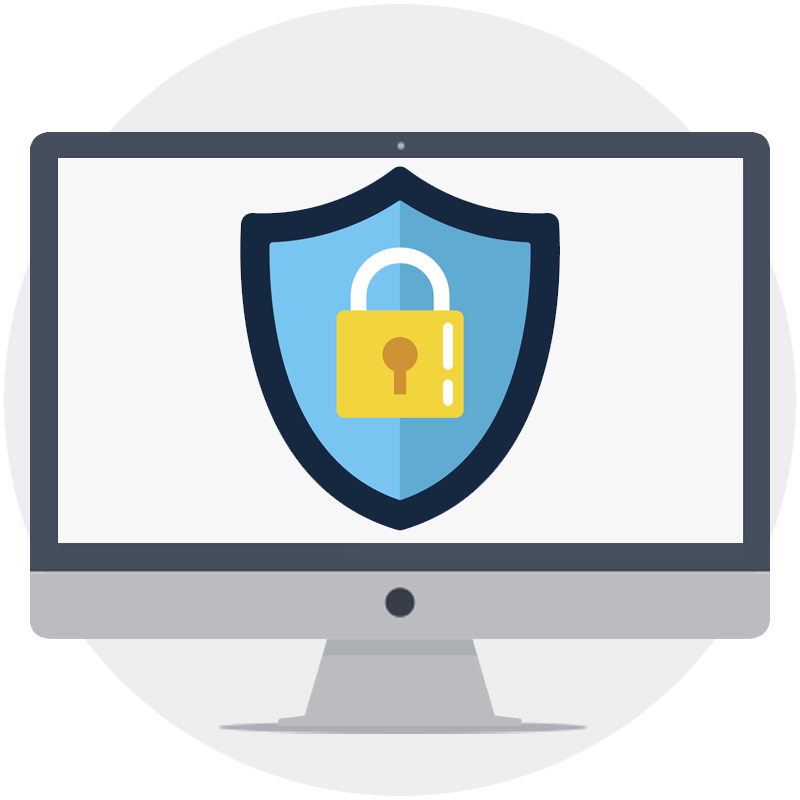 We Are Transparent
At Websiteroof, we love what we do and we do it with love. We strive to gain customer satisfaction and work hard for our reputation. We are a dedicated team with enough experience to offer services with no hidden fees. We value customer's privacy and we don't sell clients information or use spamy marketing methods.