OpenCart-Best Online Store Management
Nowadays the internet is full of online store management system that allows you to manage your eCommerce website and customize it. Some of these ecommerce platforms require some fee while others are free. There are also many open source eCommerce platforms available. If you want to start an online business or are a store owner and you do not know the best shopping cart software to choose from, keep reading this blog. In this article, we will show you OpenCart best online store management system that we recommend to our clients.
OpenCart is a highly customizable open-source online store management system.
What does OpenCart mean?
OpenCart is one of the best online store management system. It is a free open source eCommerce platform for online merchants. OpenCart provides a professional and reliable foundation from which you can build a successful online store. It is famous for its user-friendly functionalities.
OpenCart has a lot of features that give you a stronghold over the customization of your store. It has more than 1300 themes that you can apply to your eCommerce website.
You will need to download it from the official website and then install it on a web server that you manage. OpenCart is a PHP based management system and uses MySQL database. That is why it is so popular among online stores. It will not be a headache if you start using it on your system.
Advantages of OpenCart
Following are nine topnotch advantages of OpenCart:
Highly Customizable
Easy to Use
No-Limit Products to Sell
SEO–friendly and Responsive
Plenty of Integrations
Multilingual
Possibility for More Than One Store
Simpler Management of Store
Inclusive Extensions
1. Highly Customizable
OpenCart is free and open-source. It is customizable and extendable. There are more than 1300 themes on OpenCart for free. You can use these themes to make your website captivating.
2. Easy to Use
While using OpenCart, you do not need to be an expert to deal with it. Using a single admin panel that allows you to do unlimited tasks saves time. OpenCart makes it simple to run your new store all alone. It does not come with expensive, ongoing development costs.
3. No-Limit Products to Sell
It is one of the most crucial advantages that no matter what you want to sell, this platform allows you to list countless products in many categories. There is no limit to the number of items to sell in your store.
4. SEO–Friendly and Responsive
OpenCart is an SEO-friendly and responsive platform that allows your website to gain a high ranking on search engines. These types of eCommerce Platforms also give high performance on all devices as they are responsive by default. It does not bog down your website with a lot of content bloat.
5. Plenty of Integrations
OpenCart has multiple payment options. This platform can integrate with numerous payment methods, giving choices to your customers to pay with any payment method they want and can deliver all sales and orders with any shipping methods.
You can use multiple payment gateways. OpenCart is compatible with almost all famous payment gateways. It accepts Amazon payments, PayPal, E-way, and many more.
6. Multilingual
OpenCart allows you to meet the global requirements by providing you a set of languages. You have profound customization alternatives with this administration, permitting you to note item names and administration attributes in various dialects.
7. Possibility for More Than One Store
OpenCart permits us to have more than one store with just a single regulatory board. The multi-store administration gigantically deals with the organization of the entry by building a focal board to control the various stores. Subsequently, by this element, you will have the option to go to numerous online store bases. Moreover, you can deal with the variety of your items and your client's inclinations.
8. Simpler Management of Store
OpenCart is anything but difficult to deal with in your store all alone. Adding new highlights and topics that are accessible in the commercial center to utilize. It permits you to use whatever reconciliation is necessary to enable your business to develop.
9. Inclusive Extensions
With these eCommerce Platforms. They offer you more than 7000 extra Extensions accommodating in the development of your online retail facade. OpenCart eCommerce has a ton of choices of modules, topics to grow your store's usefulness. The augmentation lets you alter how you need the results of your OpenCart store to be seen and recorded via web crawlers like Google. You additionally can even coordinate online media.
The upsides of OpenCart that it is a simple framework to introduce. OpenCart is an open-source internet business stage that authorizes anybody to make a site where they can sell any items and build a business. With OpenCart, you will have client service that they offer you bit by bit what you need. There is a free preliminary where you can adapt effectively to how to utilize it. It will likewise give your site mesmerizing internet business arrangements. Be that as it may, it is a decent choice to work with OpenCart.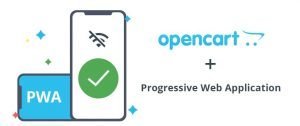 Why should you select OpenCart for your online store?
We think that you should start using OpenCart Best Online Store Management because it is:
FREE of Cost
Highly Customizable
Bunch of Themes and Plugins