Application Hosting Service
Websiteroof Apps is a web application hosting service that offers application hosting at WebsiteRoof. When you create an application, you need a hosting service provider to host your app on their servers in case you do not have your own. Websiteroof Apps provides numerous features while hosting your app.
Keep reading through the article, and you will get to know why you should consider Websiteroof Apps as your web application hosting service.
What to look for in Websiteroof Apps Hosting?
As discussed above, Websiteroof Apps Hosting provides you with the best services in the hosting market. Some of the numerous features of Websiteroof Apps are below: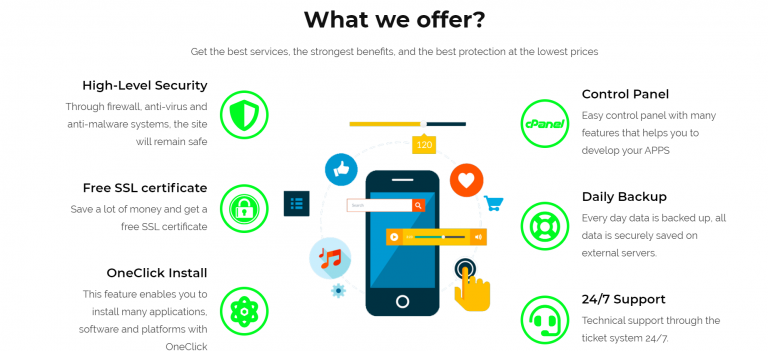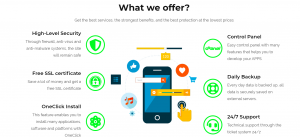 Security is a concern while looking for a web application hosting service. Websiteroof Apps secures your application through firewalls, anti-viruses, and anti-malware systems. You need not worry about your app anymore.
Secure Sockets Layer or SSL is a type of security that encrypts the data on your website or app and prevents thefts, hacking and data breaches. Since your app will store some sensitive information like passwords or credit card numbers of users, therefore, it is crucial to choose an application hosting provider that provides an SSL certificate. Fortunately, Websiteroof Apps offers a FREE SSL certificate.
They say time is money. Websiteroof Apps is very user-friendly and provides OneClick installs. Its ease of use is one of the notable features.
Websiteroof Apps control panel, with its numerous features, will help you manage your app nicely. Nothing beats creativity and smooth work!
Safety, Safety, Safety! Make sure to have an automatic backup. You do not want to wake up the next day when you worked so hard in your app and find nothing!
Be at peace and let Websiteroof Apps back up your all data regularly. An automatic daily backup will save all your data on external servers. No manual action is necessary from your side. Work and let our servers do the protection.
It is essential to have online services with a corporation that answers you promptly!
Since WebsiteRoof is providing Apps hosting service, our technical support will get your back through their ticket system anytime any day, 24/7.
To conclude, you have no hesitation quitting other application hosting providers if they do not provide the main sic features above! The big challenge is how you get the best service, benefits, and security for the LOWEST price!
Websiteroof Apps Hosting Advantages
Let us dig deeper into Websiteroof Apps Hosting! What is the other stuff that it offers besides the six main features that we have mentioned earlier?
Unlimited Files
With this feature, you can upload files infinitely. No limitations and no extra payments for storage! Certainly, It saves your money for other applications like SocialRoof that you will need for other purposes.
Fair prices
Websiteroof Apps guarantees you the lowest price in the market. More features for less money.
Websiteroof Apps prices are straight forward. No complication. Do you need a hosting package for your app? You got that inclusive of all the features you need free of cost!
Unmetered/Unlimited bandwidth
Bandwidth is a significant factor while looking for hosting. Websiteroof Application Hosting Service provides unmetered or unlimited bandwidth. That means that heavy traffic on your app will not slow it down.
Data Analysis
This feature allows you to analyze your site's data and to know the amount of traffic and its sources.
Fast Servers
Websiteroof Apps hosting servers are quite fast. Their servers have SSDs & high-speed connections.
Domain Transfer
We offer a one-click domain transfer. You do not need to worry regarding domain transfers while choosing Websiteroof Application Hosting Service.
Softaculous auto-installer application
One of the most popular features of our web hosting packages is the Softaculous auto-installer application. Softaculous allows you to install a range of applications (400+) in one click.
All the hosting accounts we offer here at AppsRoof, starting from our basic hosting packages right through to packages designed for experienced webmasters, come with Softaculous installed. That means you can get up and run in no time.
Top 10 Available Applications for Auto-Install Via Softaculous
WordPress
WordPress is the most famous application on Softaculous right now. It is the most generally utilized blogging platform around, with more than 75,000,000 introduces at the last check. It is the world's most popular content management system. You can investigate what WordPress can accomplish for you through our WordPress facilitating plans.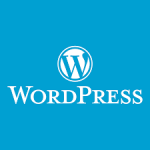 MODX
MODX is an open-source content management system and a brilliant option for individuals who need somewhat more control of their construct. It brands itself as the most adjustable CMS available and is written in PHP. It is also quick, secure, and completely adaptable.
One of the attractions of MODX is that it is exceptionally secure, and very few adventures exist for it in contrast with something like WordPress. You can see our facilitating bundles intended for MODX here.

Magento
Magento is an eCommerce Content Management System. It is also free to download and install.
The component list is broad and accompanies all the choices you would expect for planning and building your online store. All installment joining is additionally dealt with by Magento, and the investigation and revealing frameworks are top-notch. If you are not kidding about your business, at that point, Magento should undoubtedly be your best option.
We offer Magento Hosting likewise at our AppsRoof. We have planned it for the top execution of your Magento store.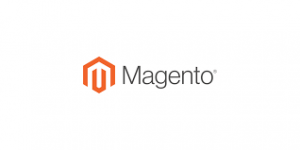 Joomla
Joomla is a free and open-source CMS. It is for distributing web content. Part of its fame is because of its immense augmentation and module storehouses. People tend to use Joomla to build and manage websites as opposed to blogs, although WordPress has transformed into more of a CMS.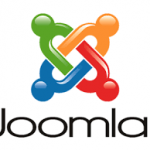 Ghost
The Ghost is open-source and brands itself as a lightweight expert CMS. The Ghost accompanies all the instruments you require to grow direct associations with your crowd. It offers enrollment structures, part the executives, installments, memberships, and email pamphlets that are inherent: with no extra modules or charges.
PrestaShop
PrestaShop is an open-source eCommerce related management system. The product is distributed under the open programming permit and is written in the PHP programming language with help from the MySQL information base administration framework.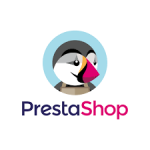 OpenCart
OpenCart is an online store management system. It provides a professional and reliable foundation from which you can build a successful online store. It is famous for its user-friendly functionalities.
OpenCart has a lot of features that give you a stronghold over the customization of your store. It has more than 1300 themes that you can apply to your eCommerce website.
You will need to download it from the official website and then install it on a web server that you manage. OpenCart is a PHP based management system and uses MySQL database. That is why it is so popular among online stores.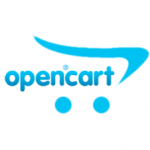 Bootstrap
Bootstrap is the most famous HTML, CSS, and JS framework available. It permits you to make responsive, portable projects effortlessly rapidly, and effectively. It is quick, lightweight.
The Bootstrap site additionally gives loads of guides to regular components, for example, forms, buttons, and cards. It includes full format models containing dynamic route frameworks that give you an astounding beginning stage.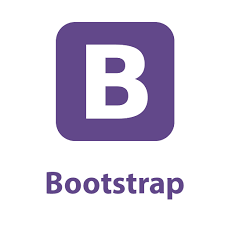 Laravel
Laravel is a free, open-source PHP web framework. It is dependable and profoundly adaptable. It is anything but difficult to introduce, with no requirement for different setups.
Laravel brands itself as the PHP Framework for Web Artisans. You can perceive any reason why. The code is straightforward and clean, especially if utilizing the Eloquent ORM. You would have to compose several lines of code to play out a capacity. The broad ORM permits you to play out a similar assignment with a solitary line.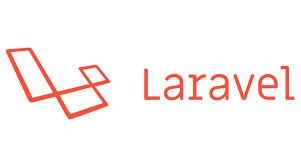 Simple Machines Forum (SMF)
Basic Machines Forum stands to SMF is a free and expert software bundle that permits you to set up your online network in no time.
It is a high caliber with heaps of topics, additional items, and an incredible help and improvement network. SMF is written in the mainstream language PHP and utilizations a MySQL information base. It can give you all the highlights you require.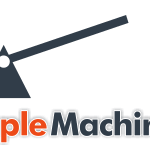 Visit our website and look at the AppsRoof. Have a detailed view of the plans and choose accordingly.
All Paid Plan Include Free SSL, Email Account, MySQL & MySQL & PDO, Free Daily Backup.
For more benefits, check the Websiteroof Apps Hosting page and discover it for yourself. Fortunately, we offer various plans that suit all categories of developers, and we also provide the best prices ever with a guarantee of the lowest price compared to the available services. It is a service where we offer hosting for your app at WebsiteRoof. Websiteroof Apps Hosting is a new service and the best choice for your needs.