Are You Looking For Hosting Your App? Check Appsroof!
Appsroof is a service that offers hosting for your app at Websiteroof.
In this article, we will show you all that you need to host your app and then will show you what Appsroof boosts your app with!
What do you need from your Apphosting provider
The first and most important thing: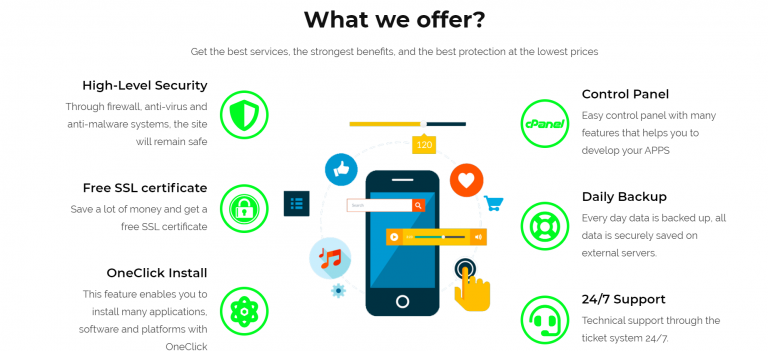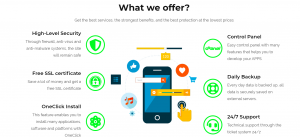 1. High-Level Security
For sure you need to have high-level security. Appsroof is a great example. It secures your application through firewalls, anti-viruses, and anti-malware systems. So your site remains safe.
2. Free SSL certificate
You know, one of the biggest problems developers are facing is to obtain an SSL certificate. specifically due to its prohibitive price!
With Appsroof you will Save a lot of money by getting a free SSL certificate.


3. OneClick Install
Such an important feature for you to install many applications, software, and platforms in a single click! Your time worth money, buddy! You better carry out your work faster.
4. Control Panel
An easy control panel that has diverse features will help you to develop APPS in an outstanding way! Nothing beats creativity and smooth work!
5. Daily Backup
Safety, Safety, Safety! Make sure to have an automatic back up daily basis. You really don't want to wake up the next day when you worked so hard in your app, and find nothing!
With that being said, Appsroof on top of your work.
Be in peace of mind and let Appsroof back up your all data daily basis. An automatic daily back up will save all your data on external servers. No manual action needed from your side. Work and let our servers do the protection.
6. 24/7 Support
It's important to have online services with a corporation that answers yours in a timely manner!
Since Websiteroof is providing Appsroof service, our technical support will get your back through their ticket system anytime any day 24/7.
To conclude, you have no hesitation to disclude App hosting providers if they don't fully fill the main sic features above! The big challenge is how you get the best service, the strongest benefits, and the best protection, for the LOWEST price!
Appsroof Advantages
Let us dig deeper into Appsroof! What is the other stuff that Appsroof actually offers besides the main six fissures that we mentioned earlier?
Unlimited Files
With this feature, You can upload files infinitely. No limitations and no extra payments for storage! Saves your money for other applications like Socialroof that you will need for other porpuses.
Cheap prices
Appsroof guarantees you the lowest price in the market. More features for less money.
Appsroof prices are straight forward. No complication. Do you need a hosting package for your app? You got that including all the features your need for free!
One package – One price.
No-Limit bandwidth
Having unlimited bandwidth helps you to get rid of all restrictions that may prevent traffic and additional uses of your APPS.
Data Analysis
This feature allows you to analyze your site's data and to know the amount of traffic and its sources, easily.
Speed Server
Websiteroof proudly offers all its web services through advanced servers that are equipped with SSDisk & high-speed connection.
Domain Transfer
We offer a one-click domain transfer. No need to be worry regarding transferring your domain to us.
Softaculous auto-installer application
One of the most popular features of our web hosting packages is the Softaculous auto-installer application. Softaculous allows you to install a range of applications (400+) in one click.
All of the hosting accounts we offer here at Appsroof starting from our basic hosting packages right through to packages designed for experienced webmasters come with Softaculous installed. This means you can get up and run in no time.
The top 10 available applications for autoinstall via Softaculous.
WordPress
WordPress is the most popular application on Softaculous at the moment. It's the most widely used blogging platform around with more than 75,000,000 installs at the last count. It's truly a powerhouse of the content management system world. You can take a look at what WordPress can do for you via our WordPress hosting plans.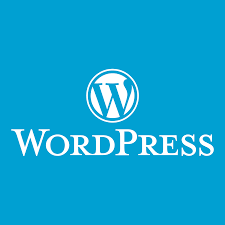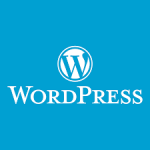 MODX
MODX is an open-source content management system and is a great alternative to the above for those who want a little more control of their build. It brands itself as the most customizable CMS on the market and is written in PHP. It's fast, secure, and fully scalable.
One of the attractions of MODX is that it is highly secure, and not many exploits exist for it in comparison to something like WordPress. You can see our hosting packages designed for MODX here.


Magento
Magento is a feature shopping cart platform. It is free to download and install.
The feature list is extensive and comes with all the options you'd expect for designing and building your online store. All payment integration is also handled by Magento and the analytics and reporting systems are second to none. If you're serious about your business then Magento should most definitely be your first choice.
We offer Magento Hosting also at our Appsroof. We have Planned that fully optimized for peak performance of your Magento store.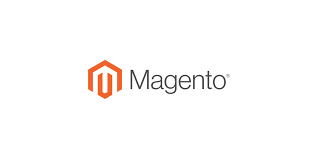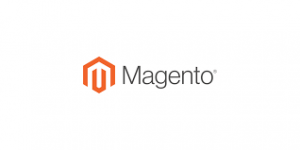 Joomla
Joomla is a free and open-source content management system. It's for publishing web content Part of its popularity is due to its vast extension and module repositories. Not to mention themes. People tend to use Joomla to build and manage actual websites as opposed to blogs although WordPress has transformed into more of a CMS in its own right.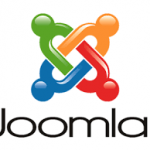 Ghost
The Ghost publishing platform is an open-source and brands itself as a lightweight professional publishing platform. Ghost comes with all the tools you need to develop direct relationships with your audience. It offers registration forms, member management, payments, subscriptions, and email newsletters that are built-in: without any additional plugins or fees.
PrestaShop
PrestaShop is an open-source e-commerce solution. The software is published under the open software license, it is written in the PHP programing language with support for MySQL database management system.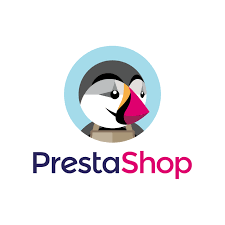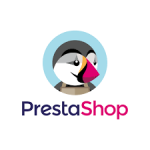 OpenCart
OpenCart is an open-source shopping cart application. It has lots of front-end features such as a wish list generator and fantastic zoom and lightbox features. It brands itself as the best e-commerce platform – a bold statement but it certainly has a user base to back it up.
OpenCart claims over 340,000 installs making it a major player in the market and powers some of the biggest online stores around. As well as that, it also has a marketplace featuring over 13,000 modules and themes so you can get your store to perform exactly how you want.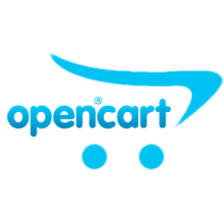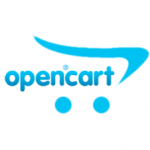 Bootstrap
Bootstrap is the most popular HTML, CSS, and JS framework on the market. It allows you to quickly and easily create responsive, mobile-first projects with ease. It's fast, lightweight, and utility preprocessors such as Less and Sass.
The Bootstrap website also provides lots of examples for common elements such as forms, buttons, and cards. It also features full template examples containing dynamic navigation systems which give you an excellent starting point.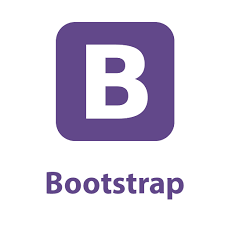 Laravel
Laravel is a free, open-source PHP web framework. It is feature-rich, reliable, and highly scalable. It's easy to install, no need for other configurations.
It brands itself as the "PHP Framework for Web Artisans" and you can see why. The code is simple and clean, particularly if making use of the Eloquent ORM. You'd need to write hundreds of lines of code to perform a function, the extensive ORM allows you to perform the same task with a single line.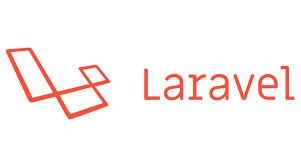 Simple Machines Forum (SMF)
Simple Machines Forum stands to SMF, it's a free and professional-grade software package that helps you to set up your own online community within minutes.
It's high quality with lots of themes, add-ons, and a fantastic support and development community. SMF is written in the popular language PHP and uses a MySQL database. It can provide you with all the features you need.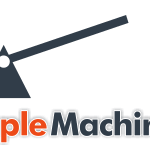 Visit our Websiteroof and have a look at Appsroof then Choose the best plan for your needs.
All Paid Plan Include Free SSL, Email Account, MySQL & MySQL & PDO, Free Daily Backup.
For more benefits check the Appsroof page and discover it for yourself. We offer various plans that suit all categories of developers, and we also offer the best prices ever with a guarantee of the lowest price compared to the available services. Appsroof is a service where we offer hosting for your app at Websiteroof. Appsroof is a new service and the best choice for your needs.