The Best and Popular WordPress themes
When you want to create a website using WordPress, you should choose your theme carefully. In this article, we will show you the best WordPress-themes. Creating a blog needs to go through a process like choosing the domain name, hosting plan, choosing a WordPress theme, and more. For more updated stats regarding WordPress please read this article at wpcity.com
Here are the best 8 WordPress themes that you can use.
1- Ultra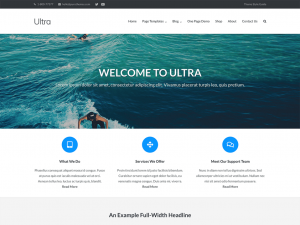 It's a multi-purpose WordPress theme, and it's suitable for all websites. You can install this theme easily in one click, and it includes drag and drop page builder, which makes editing the page easy and without using codes. There are many customized widgets that you can use, in addition to sidebars, social integrations, unlimited colors, and more. Ultra's theme is user-friendly and gives you full control over the theme design process. You can use the same theme in all your website pages, or just specific ones.
2- Spencer 
Spencer is a WordPress theme that provides the following:
Responsive layout that is suitable for all devices and screen sizes.
Newsletter signup form
Available sticky menu
Customized colours
Flexible layout options
Up-to-date with the latest WordPress updates.
3- Astra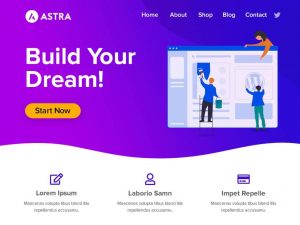 It's one of the most popular WordPress themes, you can use it easily without coding.
This theme is lightweight, which makes your site faster, and of course, you can customize every widget.
Using this theme, you can choose your special colors and fonts. You can use the basic features that Aster provides for free, or you can upgrade your account and get more options.
4- Indigo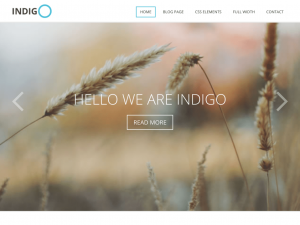 What makes this WordPress theme special is the easy contact form, Google fonts, Google maps, and built-in social sharing.
This theme is known for:
Modules functionality
Works with different WordPress plugins
You can use it for any kind of website
Easy to use, just drag and drop
Mobile friendly.
5- Hellomouse
It has a very powerful homepage that features your latest work with a minimal layout.
Hellomouse suits all internet browsers and screen sizes, and its SEO optimized which will help you rank better on google. Using this theme will allow you to adjust all kinds of widgets easily.
6- Latest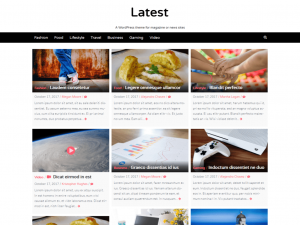 If you have an e-commerce, blogs, or business website, then the Latest theme might be a good choice for you.
This WordPress theme offers a large variety of features, things that you might not use too because they think out of the box. You can install this theme with one click and use it easily without coding.
7- Loft
It's one of the most used WordPress themes, especially for e-commerce. The loft offers theme features with an elegant design. You can customize the widgets you need, with the colors you prefer and many feature options.
8- Fletmag
If you want a blogging theme, then Fletmag might be the right option for you. This WordPress theme provides a full-screen header, navigation menus, large featured images, social icons, and much more.
You can find so many customized options that suit your needs while using this theme.
When you use WordPress hosting services from websiteroof, you will be able to choose the WordPress theme that you prefer easily.