How to create a blog on WordPress
How to create a blog on WordPress for free? Do you have the same question? Many people think that creating a blog on WordPress is difficult. But, it is not that difficult. We will help you to save time and effort to start your blog. Here's the answer to your question that how to create a blog on WordPress?
Important steps on how to create a blog on WordPress
In this blog, we will show you how easy it is to set up a WordPress blog, by offering a clear and simple guide without any technical knowledge.
1. Choose your hosting plan
In order to create a blog on WordPress, you need to choose a hosting plan. There are so many plans available and you should choose the one that suits your needs.


It is the name of your blog i.e. websiteroof.com. Choosing your domain name might be a hard step, but it's so important, and remember that this name will stick with you forever. It means you should choose a topic for your blog, so it can help you choose the right name. If you already have a domain you can transfer it to websiteroof, or you can use your existing domain name too.
3. Web hosting account 
Without a domain and web hosting, your blog won't be seen online or get any traffic. Make sure that your domain is connected to the hosting, don't worry; it might take 10 to 15 minutes.
Note: If you buy your domain name from websiteroof, you don't need to worry about this step.
4. Installation and setup of a WordPress blog
Here's what you do exactly to install or to set up a WordPress blog using our service at Websiteroof:
On the dashboard page press on active next to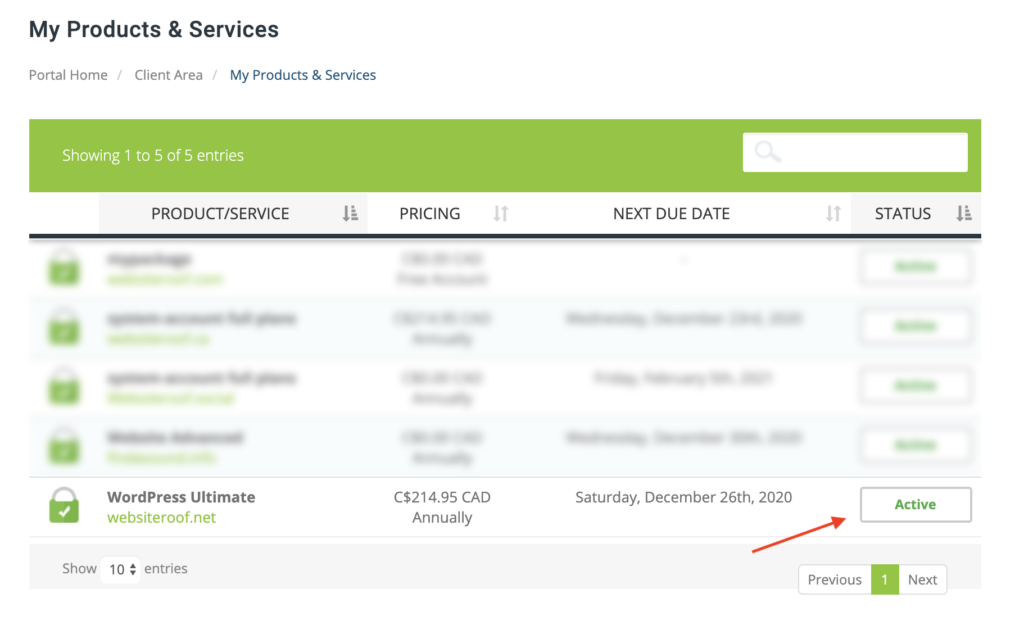 Then press the WordPress button on the next page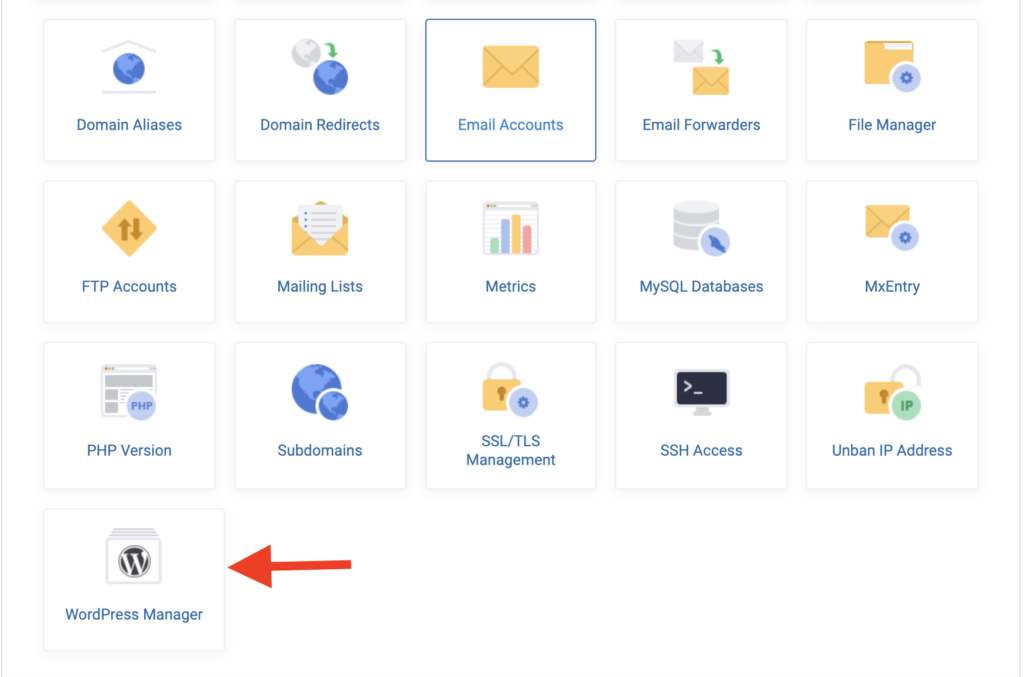 Press on the edit button now

Click on the control panel so you can manage your WordPress from this page.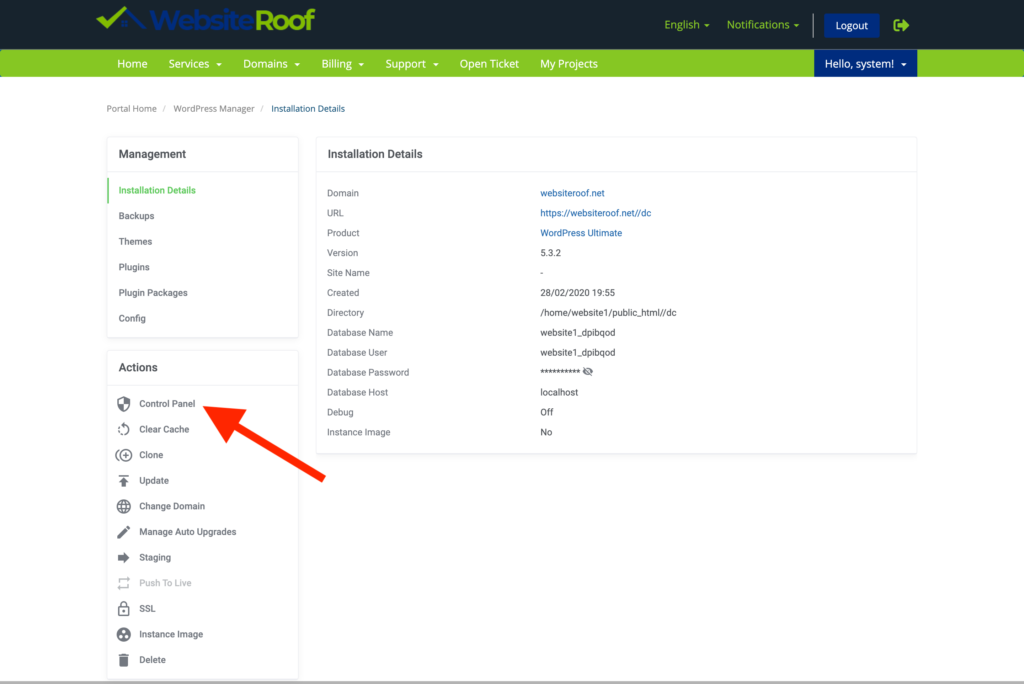 Check this page to know more about how to control and manage your WordPress in websiteroof.
5. Know your dashboard
Once you have your admin account for WordPress all set up, you can proceed to visit your new dashboard.
Have a tour around it and check the different things that it offers.
6- General Settings  
What's next?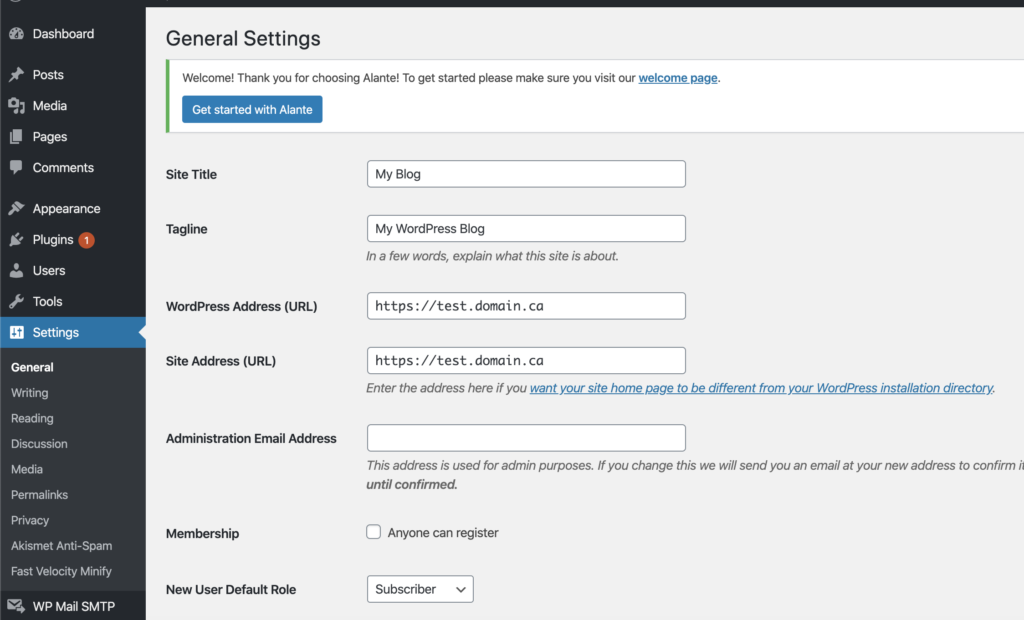 Start by going to the left sidebar and click on Settings → General.

    

Fill your site title (the name of your blog)

   

Fill tagline (It's kind of a summary of what your blog is about, in one short sentence).
7- Do search engines see you?
You have to make sure of this important thing that you are visible for the search engines like Google.
To do that, go to Settings → Reading and choose (discourage search engines from indexing this site).

8- Find the right template
Find a template that matches your needs and your blog topic (Design your blog by choosing a theme).
 Go to your WordPress dashboard and click on Appearance → Themes.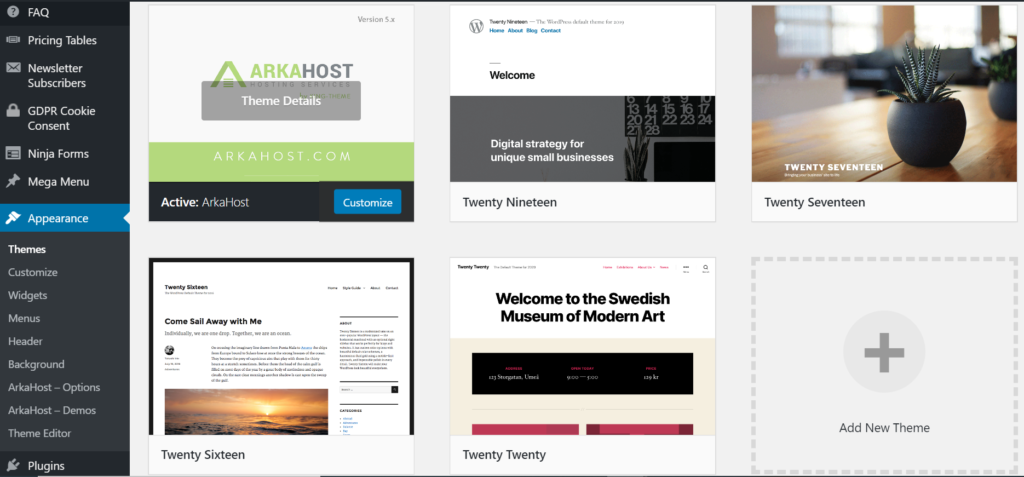 Once you get there, click on "Add New": When you find a theme you like, you can install it onto your blog by clicking on "install" next to the theme's name, followed by "activate".
9- Add logo, change colors and structure
 Go to Appearance → Customize then you can make any changes you want such as colors, header, background..etc. Or you can add a logo image.
10-  Write Your First Blog Post
Go to Posts from the main WordPress dashboard sidebar, then write your first post.

Don't forget to activate the Yoast SEO.
11- Additional steps on how to create a blog on WordPress
After you did the previous points, it's time to:
Add a Contact Form.

Setup Google Analytics to track the performance of your blog.

Optimize Your Website for SEO.

Resources to Learn and Master WordPress.
By following these steps you can manage your WordPress once you created it easily. 
Need any help? Contact us to help you.